Healing for Children in Fukushima
Heart of Tao Resonance Art has been organizing charity healing events for children in Fukushima since 2014, supporting continuing effort to provide a relief to those who were affected by the devastating earthquake and nuclear reactor collapse in Fukushima in 2011.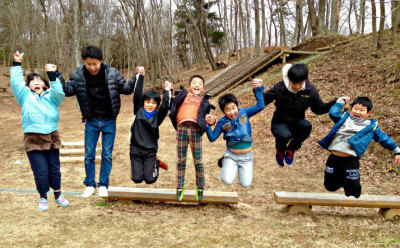 Shinentai was created in 2011 aftermath of the Tohoku Earthquake to help providing aids to those affected areas. Shinentai's particular focus is on Fukushima area where the nuclear reactor collapse has contaminated the region with serious radiation. 
Their mission is to "Protect Children in Fukushima from the Danger of Radiation." Shinentai has been providing support to those families who wishes to relocate from Fukushima and providing relief to those who cannot relocate permanently by organizing events to temporary relocate children, so their body can heal from exposure to radiation. 
For more information about Shientai,
(English Translation by Gadu)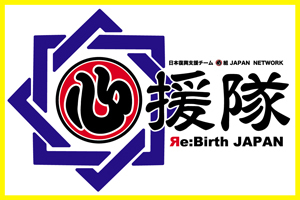 2017 Healing for Children in Fukushima
Our goal this year is to raise $3000 by November 2017 for their Spring Relocation and Hoyou Project in 2018.  Gadu will visit Japan in December 2017 to deliver the donation to Shinentai in person and discuss what is the best ways to continue support families in Fukushima.

We will offer Distant Healing and Phone Healing in our Charity Healing and ask people to donate through our Square site, so our friends who live out of town can donate and be a part of this charity event.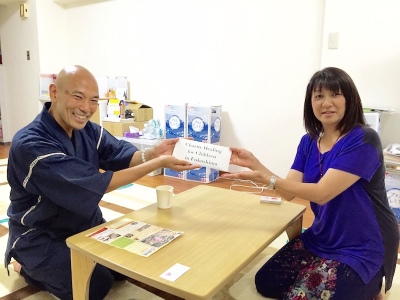 In July 2015, Gadu visited Shientai office in Osaka, Japan to give the donations that were collected through Charity Healing for Children in Fukushima. 
Healing Services and Suggested Donations 
(You can always give as you are able with LOVE)

$40 for 20 minutes Qigong Energy Healing

$40 for 30 minutes Qi~ssage 

$70 for 50 minutes Qigong/Qi~ssage combo

$25 per person for 60 minutes Group Healing Meditation

$40 for 15 minutes Phone Healing

$15 for Distant Healing Request (per person per day)